Win Tickets to See Roberto Tapia at the Microsoft Theater
Win tickets to see Roberto Tapia at the Microsoft Theater.
Roberto Tapia has an upcoming show in L.A. and now is your chance to go at the Microsoft Theater in Los Angeles: Saturday, February 6th.

This contest ends on Thursday, February 4th, 2016 at 3 p.m.
More Info About Roberto Tapia
Born in Southern California but raised in Sinaloa, Mexico, corrido singer Roberto Tapia entered the prestigious Sinaloa school called Difocur at a young age, where he studied clarinet. While mastering the clarinet, Tapia was reluctant to showcase his talents. But after coaxing from friends and family, he began performing at various dancehalls and receptions. At 17, he made his professional debut in Tijuana, Mexico alongside el Lobito de Sinaloa.
In 2001, Tapia began assembling musicians for his debut album. Mixing touches of hip-hop and electronica, it appeared on Sony in August 2002. Although he toured throughout Mexico, the United States, and Latin America, he didn't record much until 2008 brought Los Amigos del M on Machete Music. Several releases followed on Fonovisa, including 2009's El Nino de la Tuna, 2010's La Batalla, and two releases in 2011, El Corrido del Niño and a live album. Tapia's success grew gradually but steadily, thanks in part to the lasting power of narcocorridos like "El Nino de la Tuna," which detailed the life of Chapo Guzman.
Tapia finally struck gold in 2012 with El Muchacho. "Mirando al Cielo" topped the Regional Mexican chart on Billboard, and the album became his first to hit number one on Billboard's Latin Albums chart; it also reached the pop albums chart.
————————————————————————
What: Roberto Tapia, Saturday, February 6th at 8:00 p.m.
Where: Microsoft Theater, 777 Chick Hearn Ct., Los Angeles, CA 90015
Tickets: www.axs.com
Video Slider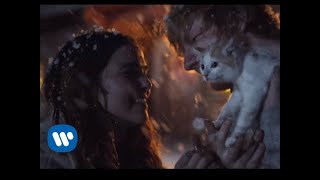 Win Tickets to See Ed Sheeran at the Rose Bowl
Ed Sheeran is back in Los Angeles, and your chance to see him perform is at the Rose Bowl in Pasadena on Saturday, Aug. 18. We are giving away complimentary tickets to the show. For a chance to enter to win, email us at info@lol-la.com with "Ed Sheeran" in the subject line and tell us why you would like to go.