You've Got to Try Sawyer in Silver Lake
Try the Blueberry-Pecan Galette with vanilla bean and cream cheese gelato at Sawyer.
Sawyer is by far the most must-try food venue in all of Silver Lake. The dining room sports floral wallpaper and lots of light; the patio is beyond charming for day and night time; and all the American dishes on the menu are, simply put, exquisite.
Sawyer labels its appetizers "small plates," which works marvelously. The Fried Brussels Sprouts (with bagna cauda and poached egg) are a delight for $10, but our true favorite is the Heirloom Tomatoes and Roasted beets. The latter ($13) is a rather juicy dish containing pistachios, feta and orange vinaigrette.
To the surprise of no one, delightful salads and yummy sides (such as the hand-cut fries, $6) are offered. The Kale Salad ($12), for example, is one of the best in town. It consists of kale, red grapes, goat cheese and toasted pine nuts.
Main dishes and buns/rolls finish up the menu. Try the "1855" Certified Angus Bavette Steak with charbroiled broccolini and roasted pepper chimichurri. When ordered medium, it's just perfect for any meal of the day or night for a mere price of $21.
The Maine Lobster Roll is popular at Sawyer. It is served hot with beurre fondue or cold with herb mayonnaise and housemade salt and vinegar chips at $18.
Sawyer also carries a distinct menu of red, white, sparkling and rose wines on top of their on-tap, canned and bottled beer, as well as above par cocktails (try the Low End Theory, which has mescal, tequila reposado, honey, ginger and lime at $12).
Furthermore, the establishment offers cold-pressed juices from Clover, highlighted by the Sunrise – orange, carrot, coconut water, turmeric, lemon and ginger – at just $9.
Their dessert menu is a big plus, also. Try the Blueberry-Pecan Galette with vanilla bean and cream cheese gelato for $9. Additionally, the teas and coffees are a must try.
Sawyer is worth checking out.
Sawyer is located at 3709 W. Sunset Blvd., Los Angeles 90026. For reservations and more information, call (323) 641-3709 or visit sawyerlosangeles.com.
Video Slider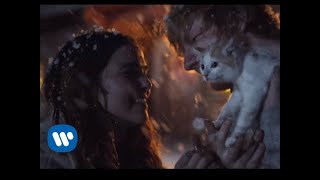 Win Tickets to See Ed Sheeran at the Rose Bowl
Ed Sheeran is back in Los Angeles, and your chance to see him perform is at the Rose Bowl in Pasadena on Saturday, Aug. 18. We are giving away complimentary tickets to the show. For a chance to enter to win, email us at info@lol-la.com with "Ed Sheeran" in the subject line and tell us why you would like to go.